STEP 1.
Please enter your user name as well as password and click login.
STEP 2.
This is a request form for real time eligibility. You need to enter required information (patient's last and first name, patient's sex, patient's date of birth, insurance name, insurance id number, SSN number, eligibility date) into the appropriate fields and click submit request. If some information is missed you will not be able to submit the request. After request is submitted, you will then see a table that says the request was successfully submitted.
STEP 3.
You will then need to click on "History." There is a list of patients for whom requests were submitted. You can sort this list by insurance name, provider's name, inserted date or by personal patient's information. To view details, you must click "View Response."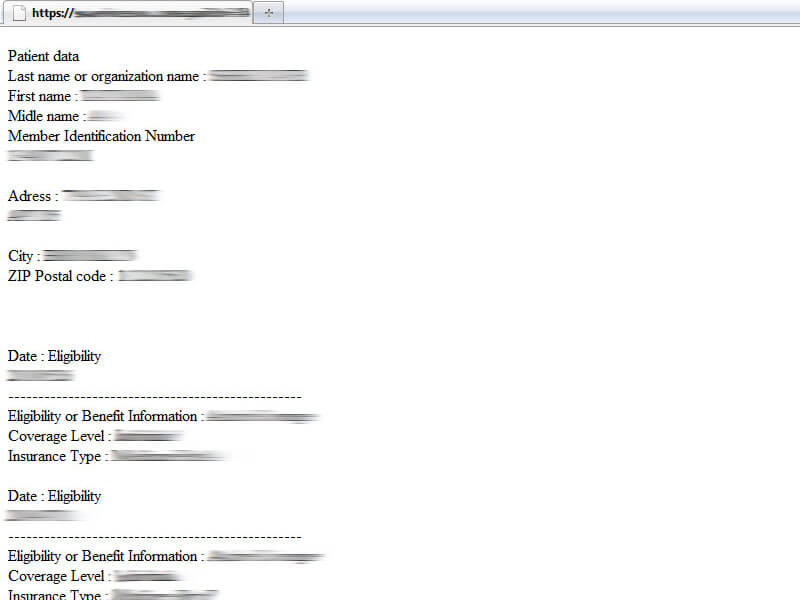 STEP 4.
Patient's data. After clicking "View Response," a new window is displayed. Personal information such as patient's name, address, insurance and id number, is at the top of the page. Then click "insurance eligibility status and benefits report," to view the patient's health plan, effective and termination dates, as well as deductibles and co-pays.