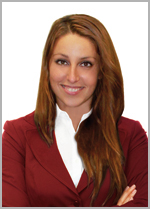 Olga Khabinskay has been invited by HCCA (Health Care Compliance Association) to speak at a national web con ference.
Our goal is to provide insight and educate the healthcare community because we understand that knowledge is the key to success.
We invite you to take part in the webinar on February 25, 2014 1:00 PM EST.
TOPIC: Credential with confidence
Guidelines to successful insurance enrollment and the importance of credentialing process for medical practices.
Tips on general rules that are applicable during the credentialing process and credentialing facts
Key points demonstrating the strict requirements and regulations of the provider enrollment application process
For more information please and to register visit: this link