Single Screen EHR Template for Multiple Specialties: WCH iSmart Does it All!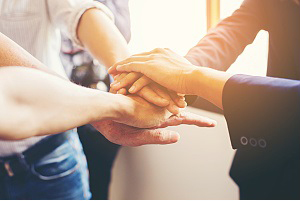 WCH made a multi-specialty provider's vision a reality by developing an EHR template that allows a doctor treating multiple issues in one visit to enter all of a patient's information on one screen.
More and more physicians are obtaining multiple certifications to expand their practices. With this new
iSmart
feature, a doctor with multiple board certifications can begin diagnosing and recording notes as an internist, enter pulmonary information, switch to allergist, and then document critical care needs without going back and forth between screens or re-entering patient data.
"We recognized our multispecialty clients have a need for a template that displays all of a patient's information on one screen," says WCH Chief Operating Officer Olga Khabinskay. WCH's single template solution streamlines multi-specialty care by:
Eliminating duplicate entry of patient complaints, clinical plans and body mass index (BMI)
Allowing doctors to complete notes on one screen without switching back and forth or closing windows
Presenting all of a patient's information in one place for easier analysis, diagnosis and treatment
"WCH will continue to disrupt the norms of healthcare and enhance the capabilities of our products and services," Olga says. "We know what physicians need and have the tools, knowledge and drive to help doctors improve patient care."