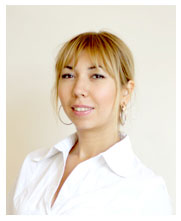 Adelya Salikhova
Account Representative and Service Specialist
Knowledgeable Receptionists services are essential to medical practices!
As you are probably aware, everything starts at the front desk. From the moment the patients enter and from the time that they leave. If your practice has difficulty finding a professional and knowledgeable medical receptionist, allow WCH to take over your front desk!
Our trained medical receptionists will conduct a total verification of patients' eligibility and benefits as well as obtain prior authorization as needed. By generating a weekly patient report, will ensure that no visit is ever unauthorized. To ensure correct and timely processing of your billing we will communicate with the patients to obtain their correct information, update your current superbills, collect missing information for billing and generate treatment reports to referring physicians, all from the convenience of our office. Our background in medical billing, credentialing and software development provides well rounded support for your front office operations. We are here with our professional medical receptionists to help you succeed and free you from the administrative burden.

We are currently helping healthcare providers with medical receptionist services in:
• Adult and assisted living facilities
• Home Care Practices
• Hospital based providers
• Nursing Homes
• Private practices with on and off site receptionists
Receptionist Services Rate:
• $20.00 per hour
• Hours of work and days selected by client
• Invoicing biweekly
• No contract

Let WCH help you today and we will take care of your medical receptionist service, please contact our office for more information.