Medical Chart Auditing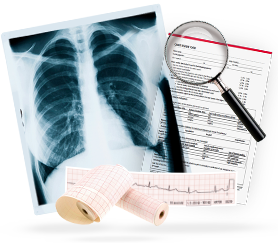 Ask any expert and they will tell you that accurate coding is the secret to full and timely reimbursements from your medical claims. In fact, the most frequent errors in claim processing can be attributed to improper coding and/or a lack of necessary documentation.
It may seem simple, but with today's ever-changing medical codes, guidelines and regulations, the task of properly putting together your medical charts requires more time and experience than ever before.
Our auditors abilities include: With this in mind WCH is proud to present our Medical Chart Auditing services as the solution. Audit is performed by AAPC qualified CPMA (Certified Professional Medical Auditor) and CPC (Certified Professional Coder) specialists. Our auditors abilities include:
+

Accurate medical coding for diagnoses, procedures, and services in physician-based settings.

+

Proficiency across a wide range of services, including evaluation and management, anesthesia, surgical services, radiology, pathology, and medicine.

+

Handle issues such as medical necessity, denied claims, bundling issues and charge captures.
+

Knowing how to integrate medical coding and reimbursement rule changes into a practice's reimbursement process.

+

Knowledge of the correct medical terminology to code provider diagnosis and services.

+

Our chart auditing service is designed to improve productivity and quality of your business as well as cash flow. The bottom line is that good chart documentation will withstand an audit or lawsuit.
Our Guarantee:

Maintain all HIPPA and security regulations.

Sensitivity in regards to the regulations that affect the medical and legal industry.

We will ensure that you are fully HIPPA compliant.

You work hard to take care of your patients; we work hard to take care of you
Second Opinion
Second Opinion Audit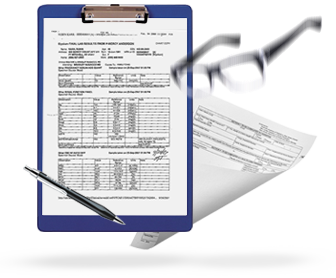 Get a Second Opinion on Your Billing for Profitability, Protection, and Peace of Mind
Are you confident your staff or billing service is capturing 100% of your reimbursements? Probably not. In fact, practices lose up to 66% of their revenue annually due to coding and billing errors.
Now, there's an easy way to find out. Get a WCH Second Opinion.
WCH Second Opinion Internal Billing Audit Service is a quick and low-cost verification process that immediately identifies coding errors, recordkeeping issues and potential liabilities. Most importantly, WCH Second Opinion pays for itself by uncovering missed revenue opportunities.
Will A Second Opinion Help Increase Practice Revenue?
If your claims are being denied, you could be leaving many thousands of revenue dollars on the table every year. A WCH Second Opinion helps multi-location, multi-specialty practices and single office providers analyze billing practices, identify errors, and make changes to regain revenue.
Can I Audit Both Outside Billers and Internal Management?
Every medical practice should be auditing its billing practices annually. Coding errors, inadequate record keeping, incomplete submissions, and illegal shortcuts leave a practice vulnerable for an insurance audit. Make sure everyone involved with billing, both internal staff and outside vendors, is staying up-to-date, keeping comprehensive records and complying with the latest rules and regulations for each insurer.
How does this Benefit our Practice?
An expert second opinion will ensure you are maximizing revenue and minimizing common mistakes that could result in suspension of insurances or a medical license.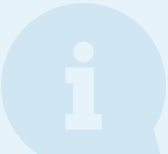 According to the U.S. Department of Health & Human Services, 42 percent
of claims are coded incorrectly.
WCH Will Review and Analyze:
+

Posted, partially paid and denied claims

+

Claims affected by multi-procedure reduction

+

Frequency of resubmitted claims

+

Patient billings and copayment collections to ensure compliance with payers, state and federal laws

+

Recommendations to improve systems and practices
We Will Identify:
+

Unclean claim percentages

+

Loss due to excessive claim resubmissions

+

Legal implications of undercoding and overcoding

+

Lost revenue uncovered due to coding, recordkeeping and submission errors

+

Front office training to ensure proper authorization and eligibility checking

U.S. medical practices forfeit nearly $125 billion annually due to inadequate
billing practices.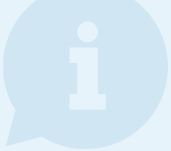 Why WCH?
WCH reviews and processes tens of thousands of Medicare, Medicaid and private insurance claims every year. We know that billers without APPC and HBMA certifications frequently make mistakes due to lack of knowledge or carelessness that deprive providers of income because we see it every day.
Take advantage of our expertise and Get a WCH Second Opinion to ensure your in-house or other billing service is complying with changing rules and regulations and receiving maximum reimbursements. We will pinpoint deficiencies, recommend solutions, or confirm everything is on track.
Realize Your Practice Potential
WCH professionals have been providing medical billing, reimbursement analysis, chart reviews and audits
for all types of practices, large and small, for more than 15 years. To find out more about our services:
Call 888-924-3973 or
send us an email
Recommended services for you