Credentialing application
Welcome to
Provider Credentialing application
WCH Service Bureau - credentialing application eliminates the need for the healthcare provider to complete multiple insurance credentialing applications. From our years of experience in the healthcare industry we know that the importance of provider credentialing lies in the correct submission of a credentialing application, necessary paperwork and tracking provider credentialing applications along with the enrollment. The process of insurance credentialing requires a lot of patience and is time-consuming, which many practitioners may not always have available. Our credentialing application is the most efficient and is qualified to handle your credentialing process.

Our simplified approach –
"fill out once - use always and everywhere"

+

The application enables to enter your provider credentialing information online.

+

User completes one application/profile rather than multiple insurance credentialing applications.

+

Maintenance of profile is accessed by user id and password.

+

Questions asked on the profile are customized in accordance with the section on the insurance credentialing application.

+

User can jump back and forth between pages.
+

Answer only those questions that correspond to your practice and provider type.

+

Online profile tracks expiration dates of your professional certificates and sends out alerts of upcoming expirations.

+

WCH verifies credentialing application profile and gets in touch with the user for any additional information.

+

Complete profile, select insurances for your practice and let WCH credit you on your behalf.
Capabilities
of the application

Modify and preview data on your certificates

Request paper/HTML/PDF version of your applications submitted application

Complete online

Monitor track dates of your certificates

Get most up to date insurance credentialing applications

Print eligibility info directly from the site

Request credentialing application to be added to database

Track progress of each submitted application
Available insurances
Note:
If you don't see the required insurance below please
contact us.
1. 1199 Member Choice-Provider Credentialing Application
2. Allied Health Professional
3. Amerigroup
4. AppOne-Universal Application (Aperture)
5. Devon Health Services
6. FidelisCareNY
7. GHI Medical Provider Application
8. Health Plus Physician
9. HealthProviders
10. Magnacare
11. Medicaid Dentist
12. Medicare Physician NEW
13. Medicare Reassignment
14. Medicare-Provider_Supplier Enrollment Application
15. MetroPlusInc
16. MultiPlan
17. New Jersey Medicaid Indiv.
18. New York Neighborhood
19. New York Elderplan
20. New York Medicaid Group
21. New York Medicaid Podiatry
22. New York Medicaid Psychologist
23. New York Medicaid Therapist
24. Preferred Individual Practitioner Application
25. QualCare-Application For Physician Participation
26. Standard Physician Application Form
27. Standart Physician Application
28. The First Health Network
29. Tricare Provider File Application
Frequently Asked Questions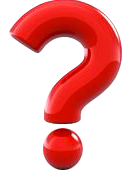 Can you help with credentialing with closed panels?

Complexities with closed panels are to be settled on a "case-by-case" basis. Over the years, we have learned to navigate difficult cases such as closed panels. It is true that with thousands of new medical professionals graduating every year, there is not enough space at insurance to credential everyone. Clients that hire WCH team to handle such case are assured that our credentialing specialists will use all available resources: contacts, evaluation of practice location region, database of participating providers in the area and apply our knowledge and expertise to help our clients get into closed panels.

How long does it take to complete the credentialing process?

WCH can complete the credentialing process for new providers within 90 days, for established providers that are making any changes within 60 days, for facility enrollment up to 180 days.

Can I begin seeing patients without completing the credentialing process with an insurance company?

It depends on the patients' insurance plan and benefits. Each patient has a specific health plan coverage that delegates the reimbursement and eligibility requirements. Nevertheless, the provider is financially responsible for seeing the patient before checking patient benefits and insurance credentialing requirements. From our experience, we can say that the majority of insurance companies prefer to pay contracted providers. Talk to us before making your decision. We can help to create a timeline and structure that will give you a possibility to get payments for your work.

Will I work with a specific specialist in Credentialing Department of WCH?

Yes, you will have assigned credentialing specialist that will be the primary person for communication between you and insurance company. You will be able to speak with the Credentialing Department Supervisor and Manager.
What happens if the insurance decides to reject application during the final review or reject an appeal?

We do not stop even there is a rejection of an appeal or new enrollment. Our job is to get our client enrolled with insurance. Several steps that can be done to request reconsideration or second-level review. We have the experience to handle rejected cases in enrollment and second level appeals to help our clients to become accepted by the insurance.

Can a submitted application guarantee acceptance into the insurance network?

No, submitting an application to the insurance does not provide a guarantee that insurance will accept provider into the network. Before submitting the application, it is crucial to find out if the panel is open for the provider specialty. Once the confirmation has been received, the provider can submit an application.

Do you recommend joining IPA or seek contracts directly?

Our experience has shown that direct contracts are the best option for providers. However, considering the closure of plans for certain specialties, the amount of time it takes to complete one application to join insurance, IPA sometimes can work better for practice. However, we consult our clients always to go directly. IPA should be a last resort for healthcare providers.

If I have pending malpractice cases, should I disclose to the insurance?

Yes, all pending cases or any type of open/closed case must be disclosed to the insurance company during the credentialing process. CAQH must also reflect your most updated information. Supporting documents for each must be attached to demonstrate the details.