Regulatory update
7/19/2017
All Providers Must Revalidate Medicare Enrollment Information under Affordable Care Act Criteria Every Five Years; WCH Can Help With Provider Enrollment Revalidation – Cycle 2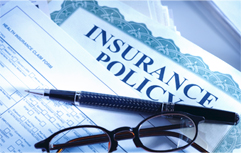 In order to maintain Medicare billing privileges, all enrolled providers and suppliers must resubmit and recertify the accuracy of their enrollment information every five years under new enrollment screening criteria required by Section 6401(a) of the Affordable Care Act. WCH can help!
What You Need to Do
1. Check the Centers for Medicare and Medicaid Services (CMS) information on Medicare Providers/ Suppliers Enrollment Revalidation.
2. If you have a due date listed, CMS encourages you to submit revalidation within six months of the due date or when you receive notification from your Medicare Administrative Contractor (MAC).
When either of these occur you must:
Submit a revalidation application through the Internet-based PECOS: https://pecos.cms.hhs.gov/pecos/login.do. This is the fastest, and most efficient, way to submit your revalidation information. You can sign the revalidation application electronically and upload your supporting documentation or sign the paper certification statement and mail it along with your supporting documentation to your MAC
Or you can complete the appropriate CMS-855 Medical Enrollment application.
If applicable, pay your fee here.
Make sure to respond to all development requests from your MAC in a timely manner to avoid a hold on your Medicare payments and possible deactivation of your Medicare billing privileges.
Due Date Calculations
Due dates are established based on your last successful revalidation or initial enrollment (approximately three years for durable medical equipment suppliers, and five years for all other providers/suppliers).
Your MAC will send a revalidation notice within two-three months before your revalidation due date. They will use email addresses reported on prior applications or mail to at least two of the addresses you have noted for correspondence, special payments and/or your primary practice address.
Implications:
If your MAC doesn't receive a revalidation application by the due date, they may place a hold on your Medicare payments and deactivate your Medicare billing privileges.
If a provider or supplier has not billed Medicare for 12 consecutive months, the MAC will deactivate Medicare billing privileges.
If billing privileges are deactivated, you will receive the same Provider Transaction Access Number (PTAN) upon reactivation, but there will be an interruption in billing during the period of deactivation. This will result in a gap in coverage.
Liked the article? Share with friends: