Regulatory update
7/19/2017
Modernized National Plan and Provider Enumeration System More Responsive and Secure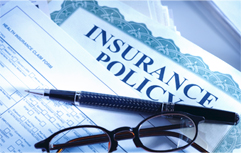 The Centers for Medicare & Medicaid Services (CMS) has modernized the National Plan and Provider Enumeration System (NPPES) with a unified login for type 1 and type 2 providers which increases security, provides new surrogacy functionality, has a more responsive user interface (UI) and a streamlined NPI application process.
All NPPES users who obtain and manage NPI (National Provider Identifier) account information should be aware of these new and improved features and processes, especially those who support Type 2 providers. For example, NPPES 3.0 now has a more efficient way to access type 2 NPI accounts so providers no longer need separate credentials for type 2 accounts and are no longer inclined to share these credentials.
Key features of the modernized and more responsive user interface:
Users who have an I&A user ID and password can use those credentials to login to NPPES and access all NPIs from one unified account.
Users can save applications that aren't completed and continue where they left off when they return.
NPPES will have smart filters that only display entries containing the data entered by users to filter away unnecessary information.
Users may add more than one practice location to their NPI application.
All taxonomy information may be completed on one page due to NPPES 3.0 smart filter technology.
Surrogacy allows administrative users the ability to update records in NPPES on behalf of a provider.
NPPES 3.0 provides a help option to assist a user based on the screen they are working on.
Increased security uses surrogacy functionality for Type 2 NPIs to prevent sharing of Type 2 login credentials.
Liked the article? Share with friends: