AAPC Volunteering
1/22/2014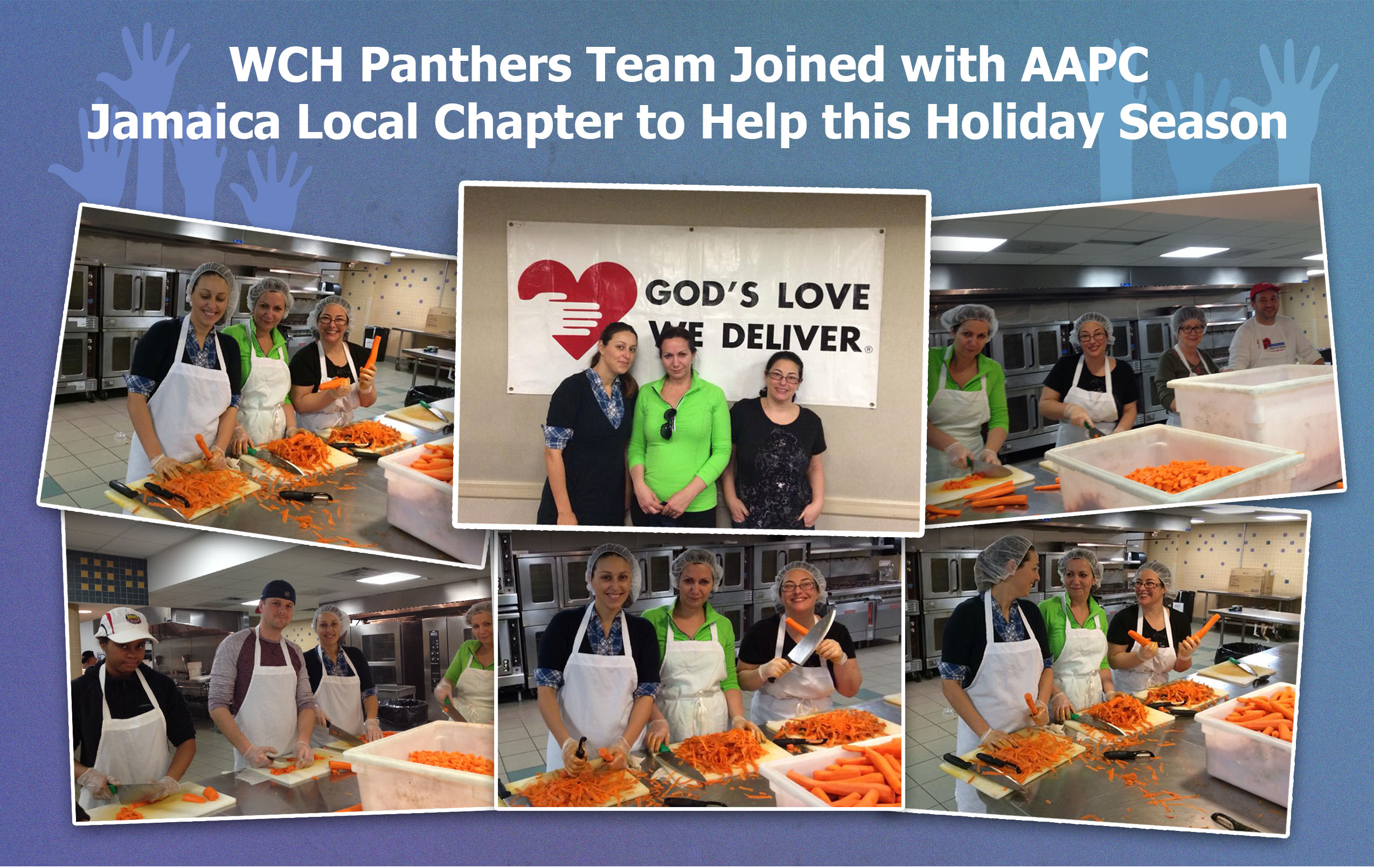 During this holiday season WCH Team has volunteered with members of AAPC by joining God's Love We Deliver organization to give back to our community. We took time out of our busy schedules during this Holiday season to help our community Because We Care!
God's Love is the tri-state area's leading provider of nutritious, individually-tailored meals to people who are
too sick to shop or cook for themselves. It's the only agency of its kind in New York, preparing every
nutritious meal by hand and delivering them to people that really need the help.
With over 26,000 meals delivered each week, the kitchen staff relies on volunteers to help prepare meals for
over 2,600 clients. Tasks usually include chopping onions, wrapping rolls, peeling potatoes, making
meatballs, etc.
On December 22nd, 2013 WCH team has chopped and pealed carrots to make nutritious meals for people of
our community. WE CAN HELP and this holiday season we did! It was a truly rewarding experience!
Liked the article? Share with friends: