Automation of Processes in WCH
11/1/2017
Automation of Processes in WCH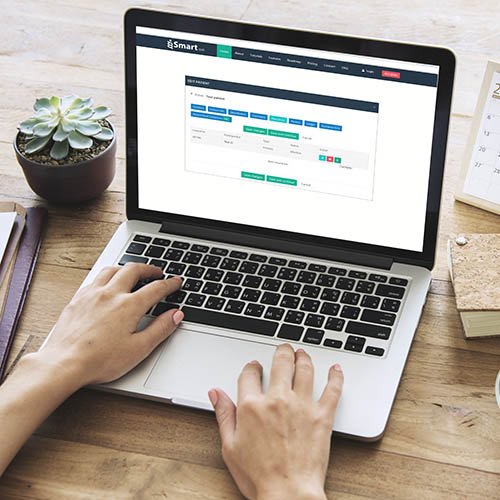 Oxford University study has predicted that about 47% of all jobs and services will be automated by 2033. We are not going to be left out of this automation movement.
Being automated means being paperless, keeping all data and information under control, focusing more on delivery of quality service rather than finding space to store processed EOBs, patient demographics, etc. We are striving internally to organize work in such matter that people are not only doing job based on their responsibilities but refocusing their energy to get our clients quicker reimbursement by improving claim processing time frame.
We want you to join enjoy weekends!
Automation offered today for WCH clients in Billing Department:
Smartbill Mobile Option:
WCH mobile app which gives an opportunity to create and submit electronic superbill right from the mobile phone or tablet. It is effortless and available for both Android and iPhone. It is worth to note that this unique app is secure, while you have access to your established patients, no PHI (Protected Health Information) is being stored on your Smartphone, which goes in compliance with HIPAA regulations.
The usual problem of missing paper superbills becomes a history when using our mobile smart bill option and it also protects providers from entering invalid diagnoses and procedure codes. This mobile app is something you will not like to miss, as it is secure and very convenient.
PMBOS -Your Practice Management Tool
It is an efficient and effective practice management program working for your practice and accessible from any location.
Few Important advantages of the program:
Electronic superbill submission – set up for the client specialty with appropriate diagnoses and CPT codes, lose no time sending billing in. Also, helps you never lose a superbill.
Appointment feature for each doctor in the practice with all possible service locations on one screen with multifunctional menu for scheduling patients.
Authorizations tracker - keeping your approved authorizations from payers in order with build in alert for the user.
Claims heaven - payments, pending, and denied claims are all at your fingerprints. View reasons for the denial, monitor processing time frames of claims, analyze practice performance over the years, run aging report, search easily through insurance payment history, view actual formatted PDF EOBs and much more.
You might say its smarter than Siri after using it. Put all jokes aside, technology is changing our lives for the better. We are here to help your practice to streamline billing operations the right way!
Liked the article? Share with friends: