Be Protected, Hire WCH Billing Service
7/23/2014
As the Healthcare business growing to be more complicated it is becoming increasingly difficult to find medical billing services that adds value to your practice. Medical Billing is a crucial component of any practice; it is also an area of complexity that is to be handled by Medical billing specialist with concrete knowledge and understanding of the processes, rules and regulations. It is important that the Medical billing staff have the experience and skill necessary to conduct effective billing practices that bring the right reimbursement back to your practice while remaining absolutely compliant with federal and state regulations.

While physicians and practice managers deal with many issues such as ensuring high quality patient care, increasing technology constrains, declining insurance reimbursements, policy changes, new coding regulations and administrative burdens, it is important to keep Medical Billing in prospective and on the top of the list. Many experienced healthcare professionals would argue that working with the right Medical Billing service improves all areas of the practice and helps to increase the bottom line, even in today's challenging times. Do it Right, WCH it!

At WCH Service Bureau, our Medical Billing department has been designed to help medical providers and practice managers navigate through the complex process of medical billing and collection to other practice needs. At WCH, our experienced professionals provide high quality service for over 13 years to practices nationwide. To ease the burden of medical billing and other related issues in your practice choose WCH for your Medical billing needs. Our medical billing specialist have concrete knowledge and understanding of the procedures and regulations that will help you increase profits while remaining fully compliant by state and federal regulations. We provide more than just a claim submission service; we provide you with confidence, security and comfort that your data is accurately submitted to the insurance company and deliver to you 97% - 98% reibursment on your claims.

With WCH Medical Billing Service You are in CONTROL. Control and again control, can't be without it and we do not want you to give it up. WCH provides clients with full transparency by giving access to information about your practice 24 hours a day. As a WCH Client, you get to see every bit of detail about the practice. Our sophisticated, customized software allows you to run reports, enter reminders for patients or staff, view insurance and patient payment history, get paid information by insurance, procedure, patient, dos, by group member, etc. Your trust is very important to us, therefore you have access to valuable information regarding the state of your claims, payments or other practice details.

With WCH Medical Billing Service WE TALK AND LISTEN. Communication is key to success in any relationship. We communicate with our clients on a regular basis. As our client we are obligated to talk to you on weekly basis, give you feedback, report to you on your practice performance and give suggestions to improve. We often respond to your needs at a moment's notice to ensure that you get timely answers to your questions. In addition to excellent medical billing service and constant communication with your Medical Billing representative, our communication is expressed in many other ways such as newsletters, emails, constant industry updates and news from our partners.

With WCH Medical Billing Service You BENEFIT. In WCH, clients work with our certified and trained medical billing staff that has the experience and knowledge on a broad range of issues. Our staff gets instant industry updates and so do our clients. Our clients get to enjoy the perks of high quality service and best of support for the practice. At WCH we do everything for our clients!

We develop long lasting relationships with our clients which is based on trust, professional knowledge's, industry expertise, and undivided attention to the details of our work which is why clients stay with us for the life of their practice.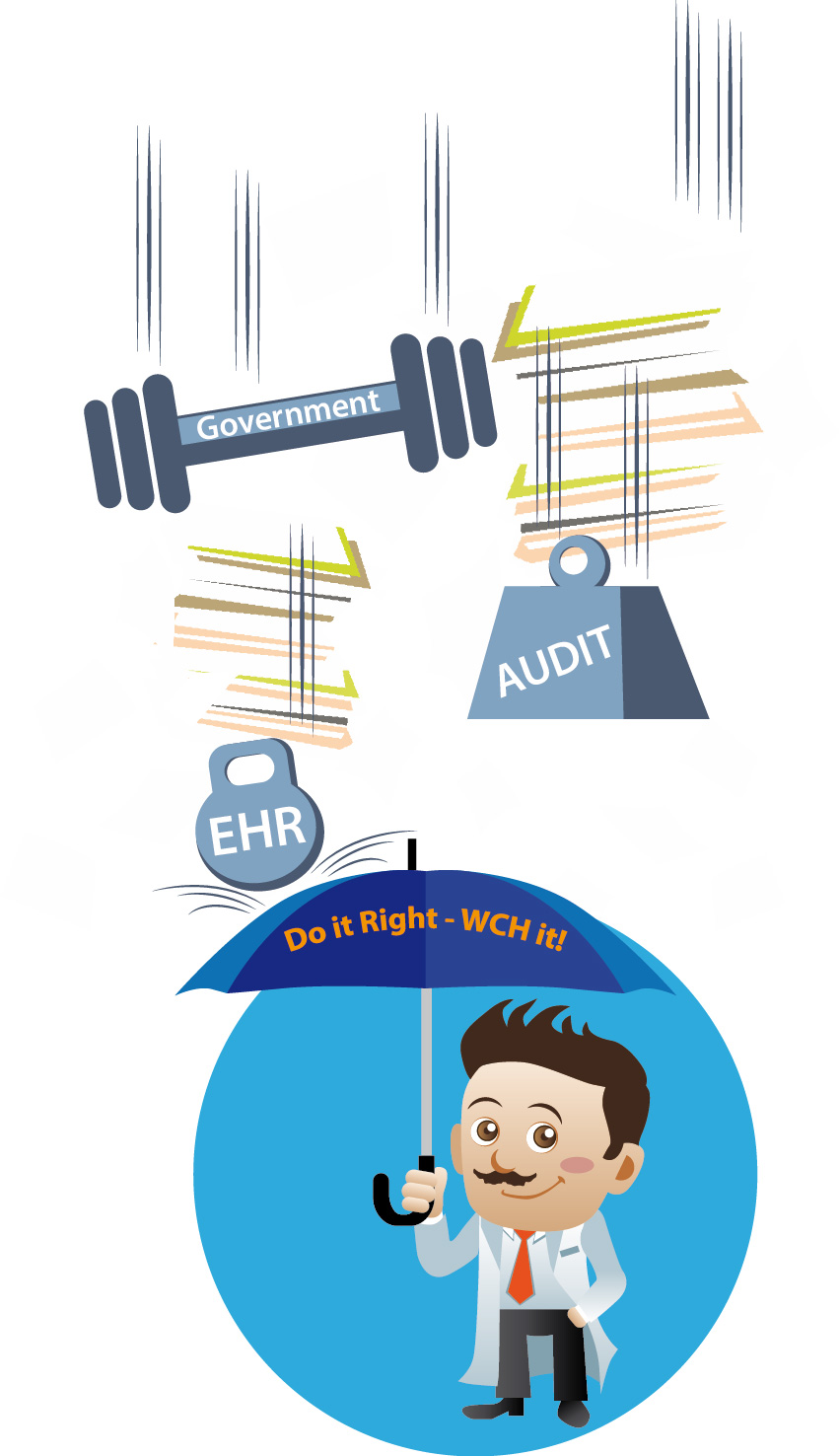 Liked the article? Share with friends: