Do Your Billing Processes Need a Second Opinion?
4/28/2017
Do Your Billing Processes Need a Second Opinion? 
Introducing WCH Internal Billing Audit Services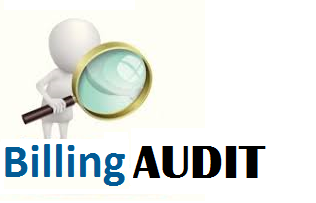 How confident are you in the accuracy and compliance of your billing processes and your staff's ability to maximize revenue cycle management?  
WCH professionals have more than 15 years of experience working with all types of healthcare practitioners on medical billing, reimbursement analysis, chart reviews and audits. We can safely say there is a problem with more than 50 percent of claims that are filed with undercoding, upcoding or other errors that may be denying your practice legitimate reimbursement.  These inaccuracies could result in legal action if discovered by third party payers. WCH reviews tens of thousands of Medicare, Medicaid and private insurance claims for processing every year. We understand the industry, know the process of billing properly and can objectively assess whether or not a practice is recording and submitting claims correctly. Take advantage of our expertise to get a second opinion on your in-house or other billing service so you can be confident about complying with all rules and regulations and receiving maximum reimbursements. We can pinpoint deficiencies, recommend solutions, or confirm that everything is on track.
What we'll need: 
Paper superbills for the period
Paper EOBs for the period
Multiple user id access to the billing program 
Introduction to current medical billers
List of payers by percentage volume
Online insurance access to all payers
Designated person for communications within the practice
 Our billing analysis includes:
Review of posted paid claims for accuracy
Review of partially paid claims
Review of denied claims and reasons
Review of claims affected by multi-procedure reduction
Review of frequency of claims resubmission 
We will also compare data in a provider's health record with superbills and EOB and review diagnoses and CPT codes to make sure they all match and support claims submissions.  
 Our goal is to provide complete transparency of your practice's current billing process.
Call 888-924-3973 for more information.
Liked the article? Share with friends: