How do I know what insurance companies I am credentialed with?
5/28/2017
How do I know what insurance companies I am credentialed with?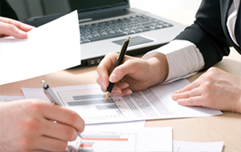 Question:
Hi Jennifer,
I am leaving employment at a place where I was an in-network provider for certain insurances, but I'm not exactly sure which ones.  I signed something when I started working allowing the employer to credential me.  How can I find out which plans?  
Thanks,
Dr. P
 Answer provided by Jennifer Kirschenbaum, Esq:
It is pretty typical to give an employer the right to credential you with insurance carriers.  It is also required by law in New York that employers promulgate to patients the insurance a doctor takes:
www.health.ny.gov/regulations/publichealthlaw/surprisebilllaw/emsandsurprisebillslaw.faq
1. How does Public Health Law §24 prevent patients from getting surprise bills?
•  Subdivisions (1) through (2) apply to health care professionals in private practice and diagnostic and treatment centers, including health centers under 42 USC §254b. Diagnostic and treatment centers are health care facilities licensed under Public Health Law Article 28, including clinics, dialysis and ambulatory surgery centers.
•  Under subdivisions (1) and (2), health care professionals in private practice and diagnostic and treatment centers are required to disclose to patients or prospective patients, in writing or through an internet website, the health care plans in which they are participating providers and the hospitals with which they are affiliated, and verbally at the time an appointment is scheduled. If they do not participate in a patient's health care plan, they must upon request from a patient inform the patient of the estimated amount they will bill absent unforeseen medical circumstances that may arise.
5. What types of health care professionals does Public Health Law §24 apply to?
Any health care professional in private practice that is appropriately licensed, registered or certified pursuant to Title 8 of the Education Law. These health care professionals would include, but not be limited to, physicians, dentists, nurse practitioners, nurse midwives, podiatrists, mental health practitioners and physical and occupational therapists.
So, the employer should have a list pretty handy.  You also would likely be signing paperwork related to the credentialing process, and I have to point a finger your way. Why were you so cavalier during the process not to take note of insurance you take?  Being a credentialed provider means you, the doctor, are agreeing to operate in accordance with plan requirements—and you may be signing off elsewhere onto potential liability as a participating provider should you fail to adhere to certain standards...  
Going forward, I highly recommend paying a bit more attention—reading more fine print, and maintaining an ongoing list yourself of where you are credentialed.  An employer credentialing you is worried about patient accessibility to an in-network provider and revenue. A credentialed  provider should be worried about the former, but also what liability they are potentially signing on to. These are very different concerns.  
If you left the prior place a while ago, or for some reason a list was not maintained, you may be forced to contact the carriers individually to confirm credentialing. Hopefully, that is not the case.   
Hope this helps.   
Liked the article? Share with friends: