Introducing WCH Revenue Text
5/28/2017
Introducing WCH Revenue Text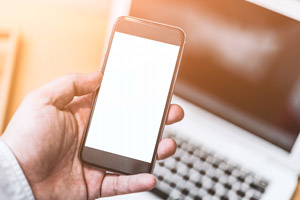 It's 5 pm. Do you want to know how your revenue is? WCH is introducing a new live account update service that sends texts to providers with billing flow summaries as often as they like for optimal revenue cycle management.
Now WCH clients can track claims created, claims sent to insurance, claims modified and payments posted. Providers can personalize when and how frequently they receive updates – at a specific time of day, weekly, or whenever. They can also select who receives the information among the staff.
"WCH's live account updates give healthcare providers and practice managers peace-of-mind with a clear picture of how their revenue is flowing on a daily basis," says WCH Chief Operating Officer Olga Khabinskay. "It also educates the doctor as to the value billers are providing on their behalf every day to generate revenue."
"WCH Revenue Texts alleviate the need for follow-up calls about payments and encourage more meaningful communications with clients about addressing ongoing issues and improving processes," says Billing Department Education Manager Tatyana Kantor. "For example, a provider who doesn't know their staff is only submitting billings to us once a week will notice a lag in activity which we can help them address by establishing a more frequent schedule. Then they can see the benefits immediately!"
WCH's Revenue Text services provide complete transparency by offering:
An 

up-to-date payment cycle
A snapshot into daily account activities
A vehicle for identifying patterns, resolving

issues, and clearing bottlenecks
A tool for tracking submissions from office staff
A reminder for practices to submit claims on a

 

more regular basis to generate steady revenue
"It's always exciting, and sometimes a relief, when you get a message about a big deposit from your bank," says Olga. "When a doctor sees $50,000 coming his way he'll be excited. When he sees a zero balance he'll call WCH and ask why."
| Daily Report for 05/01/17 |   |
| --- | --- |
| Primary Claims Created: | 2 |
| Secondary Claims Created: | 6 |
| Claims Sent to Insurances: | 2 |
| Claims Modified: | 56 |
| Checks Uploaded: | 4 |
| Total Amount: |   |
Coming up Next…
Would you like to receive additional information on a more regular basis? Call your account representative to let them know. "We are always looking for feedback and ideas for improving services," says Olga.
Liked the article? Share with friends: