iSmart EHR Clinical Quality Measures (CQM)
4/7/2015
According to national EHR Vendor data, there are far fewer EHR systems that are stage 2 certified than EHR systems that are stage 1 certified. Generally EHR vendors are faced with difficulties developing features to satisfy the Clinical Quality Measures (CQM). CQMs are part of the certification requirements. Unlike many other EHRs, WCH EHR development team makes every effort to meet the requirements for certification of the iSmart EHR. WCH iSmart EHR is fully designed with features to support Meaningful Use based on the objectives and measures set by CMS.
WCH iSmart EHR currently has 29 CQM features that are certified for meaningful use. The following lists the CQM measures that iSmart EHR currently features: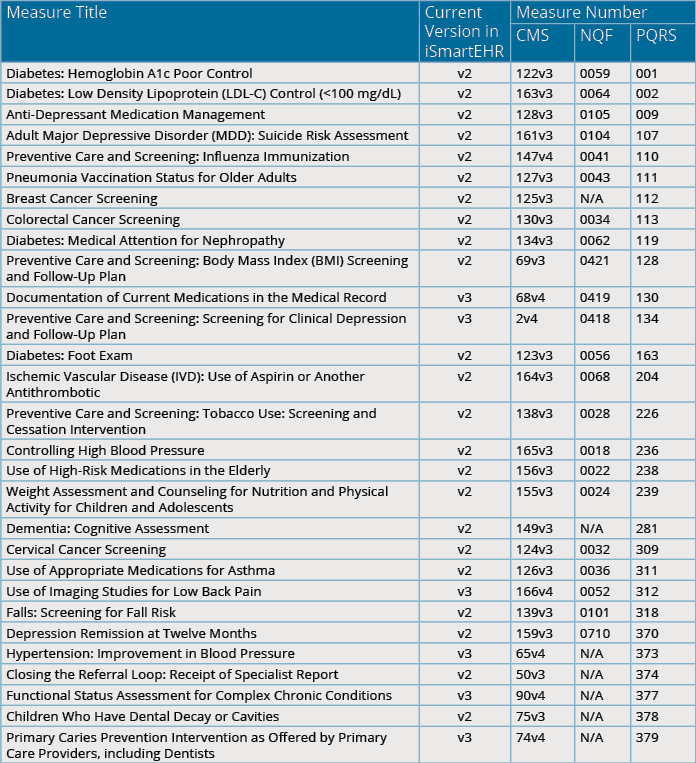 In addition to these Clinical Quality Measures (CQM), WCH EHR development team is working on the development and certification 11 additional feature which will be certified in the next certification round of the iSmart EHR. The following are CQMs that are under development: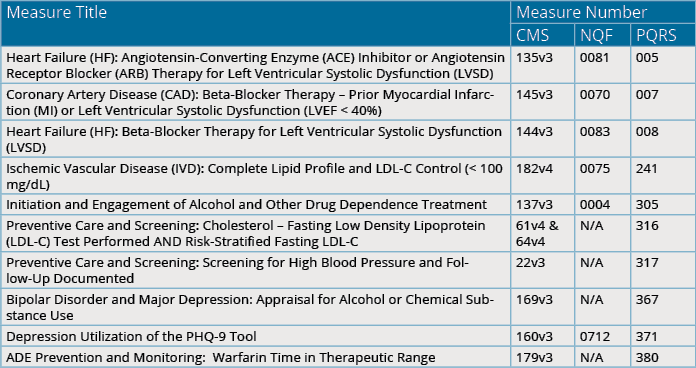 In addition, The PQRS measure reporting option is currently under development for certification. While current iSmart EHR users can record PQRS measures into the EHR at this time, once the feature is certified in addition to recording, provides will be able to submit information based on the recorded data that has been entered into the EHR system.
WCH Service Bureau team makes every effort to provide its clients with an EHR system that meets the requirements set by CMS and other governing bodies; therefore, we are working on the development of new features and options to add to our existing Clinical Quality Measures. iSmart EHR will be certifying with Drummond group in May to have all current features that are in development ready to use by Summer 2015. Stay tuned for more information, details and updates!
If you are an iSmart EHR user and have any questions or the use of any WCH iSmart EHR features, please contact our IT department at 718-934-6714 ext. 1111 or by email at
ilyam@wchsb.com
.
Liked the article? Share with friends: