The Secret behind Your Practice High Reimbursement
11/1/2017
The Secret behind Your Practice High Reimbursement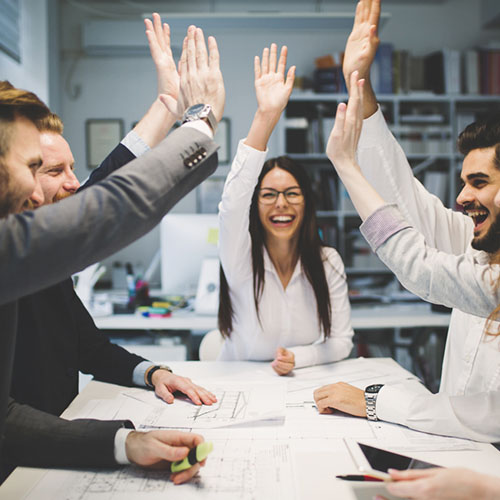 Here at WCH, OUR GREATEST ASSET is that we provide medical practices with up to 98% reimbursement on claims. We don't only cross all "t's" and dot all "i's" to make this happen, we also fight back on behalf of our clients when it comes to incorrectly processed claims, policy disputes, unfair auditing decision and much more. There is a reason why WCH is often referred to being called the doctor to doctors.
Our formula for success:
Internal procedures + technology + continuing education = High Reimbursement
Internal procedures
Policy and procedure manual – work manual by which all processes are controlled and processed. From clerical position in billing to management position, the manual outlines responsibilities, tasks, goals, and workflow for every single situation and more

Reporting and communication processes
Monitoring and internal auditing processes
Investigative procedures
Education and training procedures
Grading system for all levels of positions in billing

Department of health registration as Service Bureau and our commitment to follow state regulations for billers
Quality assurance: We pay attention to every stage of the process of getting reimbursement for your claims.
Clean claim submission: Submitting only eligible claims for process, reducing incorrect billing and denials.
Timely collection of claims: Claims are placed into monitoring mode 48 hours after submission to insurance carriers for process.
Technology
Privately developed - PMBOS "Patient Management and Billing Operating system".
This system is our billing program and we also make it available for our clients to have complete practice control from the client's location.
Main program features:
Billing and coding edits
Clearinghouse capability for claim submission to national carriers
Client access to complete claims data, payments, reports and customized reporting, user maintenance for access limitations.
Electronic superbill for real-time billing
Atomization of secondary claims, electronic posting and patient billing
Continuing Education
At WHC, we understand the importance of professionalism and value it brings to our clients' practices. Healthcare industry doesn't sleep, and WCH works hard to stay on top of all changes. Certification with AAPC, HBMA, CMS and AMBA is vital part of our education development internal program. WCH invests into staff education and it has become one of our top priorities. Medical Billers and Coders Professionals in this field must have a proper knowledge about different insurances policies and procedures that include government and commercial payers.
From internal education we developed Client training program focused on improving physician's knowledge of coding and insurance policy requirements. This training is done through webinars, onsite training, newsletters and weekly meetings with clients.
To sum it all up – WCH strives to provide Clarity, Comfort and Security for every client.
Join our Facebook page for daily updates.
Sign up for up for monthly newsletter.
Liked the article? Share with friends: