WCH Clears Surgeon's Record, Reinstates Insurances
5/28/2017
WCH Clears Surgeon's Record, Reinstates Insurances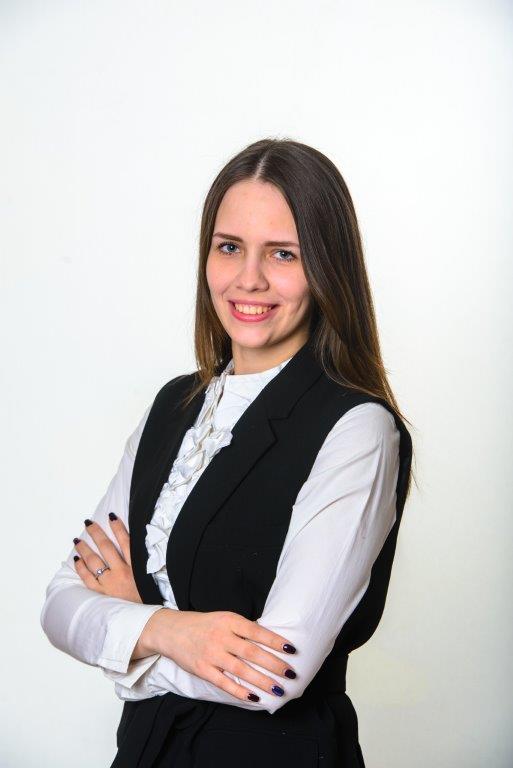 Credentialing Specialist Maria Obodetc joined WCH in December 2016 in the midst of two big cases, and by April, she was celebrating two major victories with her team: reinstating a surgeon with five insurance carriers, and winning an appeal for a new Urgent Care Center.
In April, WCH's credentialing department helped 18 practices with a variety of specialties get enrolled in several networks, add new certifications and new providers.
"It has been the best education possible," says Maria, who recently graduated from the University of Exeter in July with a B.S. in business economics.
Case #1: Reinstating General Surgeon with Five Carriers and Counting…
It began with careless medical records. A general surgeon who had been working with another biller lost his license for six months, proved that charges of gross negligence by the Board for Professional Misconduct were actually a matter of careless medical record keeping, and came to WCH for help getting reinstated.
Timeline:
The surgeon lost his license in April 2016, and was terminated from all insurance.
He won his appeal with the medical board in October 2016; his license was restored and the gross negligence decision was revoked.
The surgeon hired WCH to get reinstated in Medicare, Medicaid and commercial insurances.
When Maria joined WCH in December, the process had already begun, the credentialing team had written to insurance panels and they were waiting for replies.
Maria called and emailed each insurance regularly for updates.
Some insurance carriers asked for additional information; some rejected his appeals due to suspension issues.
Maria persistently responded to each carrier's requests, providing additional information about what happened, how it was resolved, and how his license was reactivated so he could resume seeing patients.
One year later, in April 2017, the insurances began reapproving the doctor. First Medicare, followed by Medicaid, the 1199 plan for healthcare workers, Emblem Health, and Multiplan PPO networks.
Maria and the credentialing team are now pursuing an IPA for access to additional plans, and will continue to follow up with carriers that have waiting periods or other requirements.
Once Medicare approved the surgeon's request, others followed. "Medicare and Medicaid were the hardest because of their strict regulations," says Maria. "It's important to include Medicare reinstatement in letters to subsequent insurers. If Medicare approved him, they should, too. There is no reason not to."
The surgeon, who had been calling weekly, was thrilled when the Medicare reinstatement was finalized—a process that took 170 days. He is back to practicing, continuing to work with WCH and he's referring his colleagues.
Case #2: Winning Wellcare Appeal for New Urgent Care Center
In May 2016, the Wellcare Medicare Plan told WCH everything was on track to enroll a new urgent care facility. However after six months, Wellcare informed WCH that they were enrolling the urgent care clinic as a primary care provider. That was clearly incorrect.
WCH pointed out the error immediately. When Wellcare said they were now closed for urgent care, WCH fought back and filed a complaint with the Department of Insurance. Maria called repeatedly to check on the status, and in January was informed that Wellcare would make an exception and take the provider into their urgent care panel.
"We are grateful for the Department of Insurance's influence in this decision," says Maria. "Because of our persistence and perseverance, we were able to correct an internal Wellcare error, get back on track with what was originally promised and achieve the best possible outcome for our client."
Liked the article? Share with friends: