WCH Invests into Staff Training to Keep Your Practice Secure
12/5/2017
WCH Invests into Staff Training to Keep Your Practice Secure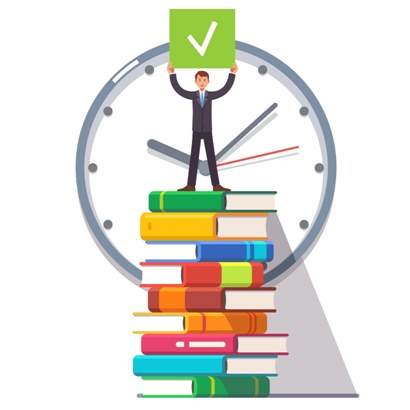 WCH professionals are all geared towards making your practice secure and superb. WCH Management invests heavily into the staff education and improving their professional qualifications.
The following illustrates how far we go to exceed our clients' expectations by providing high quality services at different levels:
Certifications – A+
WCH has specialists with multiple Certifications from American Association of Professional Coders (AAPC) and American Medical Billing Association (AMBA). Yet, we believe that credentials without practical experience are still not enough. Thus, we provide regular trainings to our staff so they can stand out in billing, coding as well as credentialing, hence giving our clients the best services they deserve.
Many of our billers and coders have multiple certifications from AAPC and AMBA that includes but not limited to Certified Professional Coders (CPC), Certified Professional Billers (CPB), Certified Professional Compliance Officers (CPCO), Certified Professional Medical Auditors (CPMA), and Certified Medical Reimbursement Specialists (CMRS).
We're your practice shield when it comes to security and confidence of your records.
Weekly Educational Meeting
Our weekly internal educational meetings cover updates in healthcare: insurance and medical policies, new requirements and laws. We discuss internal improvements such as new processes, software adjustments, communication trainings, conflict resolution and learning from one another by sharing practical experience. During such meetings we discuss in which way important healthcare updates can influence your practice and what we can do to help. We also analyze how to make the healthcare industry changes work for you. Our approach is to help providers who can be at risk if not well guided in the complex world of ever-changing healthcare.
Weekly group meeting with supervisors
Weekly group meetings with supervisors ensure the workflow is smooth and all processes are controlled. Monitor of conducts, detailed analysis of ongoing cases and best solutions to handle situations at hand – that are some of the issues being discussed. Supervisors hold one on one regular meetings with their group employees to ensure that we work by responsibilities and follow WCH manual. They directly report on the current issues and best results achieved on the aforementioned aspects. This guarantees proper management of cases that may be cumbersome for team members. Supervisors also work on quality assurance data to improve staff performance and eliminate any potential causes for problems.
It is essential to note that organizations acquire higher cost to run a business in this matter rather than concentrating fully on the daily operations of the company. But it is worth the time because we are doctors to doctors and our reputation was build based on our values and quality of service. We got only once chance to get it right, we must do everything the right way.
WCH - Clarity, Comfort and Security in your Practice
Liked the article? Share with friends: