Why I love ­working in WCH (interview with Maria Chechina)
4/7/2015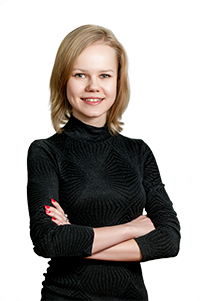 What do you do at WCH?
As an account representative in WCH, I help providers solve problems with insurance companies, handle routine collection work, oversee that payments are received without delays and conduct administrative tasks. Through my work, I give doctors time back so that they can spent time doing what they love, which is caring for patients.
What is most interesting about your job?
My job is very interesting because I learned many things from the practice of physicians. My work gives me the opportunity to plunge into the world of insurance companies and find out the easiest and more reasonable way to help providers in the administrative aspect of business. I am proud of myself and my company, WCH who gave me the opportunity and experience in this great and interesting field.
What do you like most about working in WCH?
The most favorite part of my work at WCH is surely our team. WCH has very nice, clever and self-confident staff who always help and support each other. I have the best colleagues that I can ever ask for. I like working at WCH and I love the WCH team as there is always friendly atmosphere here.
What are some of your favorite things about your work day at WCH?
I think the most favorite thing about my work day at WCH is surely my clients, providers and being able to help them with their daily tasks. My clients are often very kind and intelligent. They make each day full of good emotions and interesting news.
Liked the article? Share with friends: