Your Practice Deserves Only The Best!
5/29/2014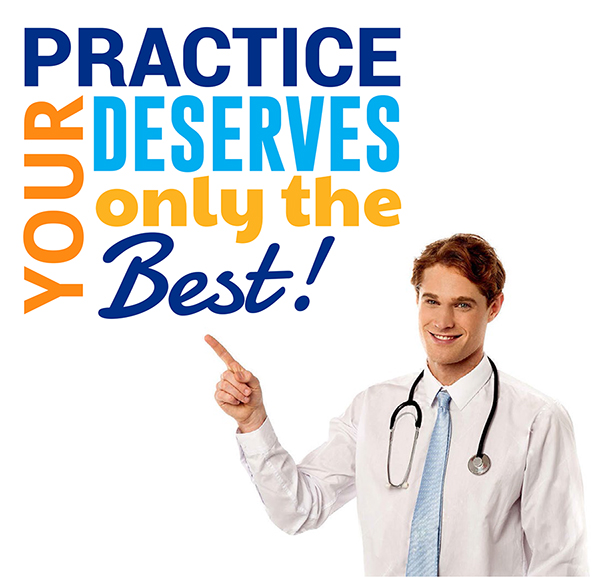 WCH Service Bureau is a company of dedicated hardworking individuals that are here to help with all Medical Practice needs. In WCH we like to think that trust and loyalty is key to our success and costumer satisfactions. We always find ways to impress our clients with new projects, events, news and updates.

In this issue we present to you the Key factors that led to our success in Medical Billing over the years. We are often asked how we set ourselves apart from our competition and how we are different from other billing companies. The answer is simple, we set ourselves apart from the competition by offering MUCH more to our clients than just medical billing.
Let us share with you how we WIN:
We are not "billing company", we are registered as Service Bureau with the Department of Health
We work by a set of rules, obligations and process to submit clean claims
We follow OMIG, Medicaid and Medicaid billing guidelines
We heavily invest in education of our staff
We educate our clients and their staff
We provide CEU credits
We create monthly newsletters with current healthcare and industry news
We work on personally developed software products.
We get asked to speak at events by nationally recognized companies
We educate residents in hospitals
We received multiple awards for excellence
We fought and won audits, overpayment and negotiation cases for our clients
We reimburse our clients for WCH internal errors
We had the first Certified Professional Biller in Brooklyn out, 1 of 8 total in USA
We have certified staff in multiple healthcare related fields
We protect the license of the medical professional by doing our job right
We offer a comprehensive package of products service that are designed to increase our clients operations and increase reimbursement
We work as an extension to your office, not a third party biller
We provide full transparency to what we do and access to our software
We are able to customize our service according to your practice needs
We have a large network of healthcare professionals that can help your practice grow and expend
We are multi-specialty experts in all areas of our work
After reviewing the long list of WCH benefits, and what WE do for YOU, the question really is can you find any other company that provides the same services to their clients? At WCH WE got the extra step because we understand that in this complex industry you need a strong, knowledgeable and professional business partner that will protect your license and care about your claims accuracy. It is important to us that our clients and partners understand what sets us apart from the competition and supports us in further developing our services to help the Healthcare industry.
Liked the article? Share with friends: