Preauthorization Hell, WCH Can Help!
1/9/2018
Preauthorization Hell, WCH Can Help!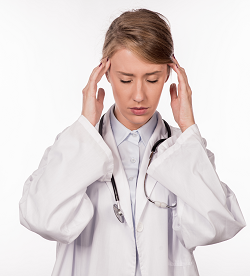 We understand the complications of obtaining preapprovals from certain services from payers. Why do you think insurance companies make their rules more stringent by initiating the pre-authorization process for many services? Yes, clear the answer – to reduce the cost.
Preauthorization is a frightening concept for many healthcare providers, but with WCH by your side we can help to simplify the process. Over the past few years, most insurance companies have tightened their rules, making more and more adjustments into the terms of the coding an policies and scope of specialty restrictions. These frequent changes are aggravating front desk and medical professionals. Moreover, this as well delays the delivery of services to the patient.
Having problems with taking preauthorization may push providers to refuse rendering services, refer patients to other specialized centers or even terminate contract with insurance plans. And the patients may be forced to pay out of their pockets to get a service from preferable specialist. WCH has already complaint to Evicore which covers Fidelis, Well Care and Affinity about their authorization unit neglect to provide prompt authorization response and overall unprofessional level of communication doctor offices are receiving. If your practice is experiencing any delays with authorization, please immediately contact your dedicated account representative in WCH. We are able to help streamline communication with payers on your behalf. Each payers is obligated to follow guidelines and state regulation to response in timely manner. Our recent communication with Evicore has helped a client with backlogged authorizations. We can help your practice as well, please share your authorization dilemmas with us.
Our specialists are highly qualified and experienced in preauthorization procedures and we can educate your staff on this process.
Our recommendation to improve the process to obtain authorizations:
Have all information in place: referrals, letters of medical necessity from referring providers, prior tests results,
Have a protocol in place: the date when prior approval request was submitted, reference numbers, document control numbers, proofs of submission, name of the representative you spoke with, etc., all must be properly noted and stored.
Use web portals to obtain prior authorizations, it is faster and more cost-saving.
Call in case the patients is in pain, it's easier to obtain authorization with the patient presence in the office
Establish a follow-up process and log call recording for each authorization request
Ordering physician should be on the call when speaking with insurance to clarify clinical findings
Referrals are easier approved by payers if they are made within the participating provider network.
Make an effective appeal. If payer issues a denial, confirm payer's appeals guidelines and submit all necessary documentation to support the appeal.
If your practice needs guidance with the authorization process , WCH can help!
Liked the article? Share with friends: