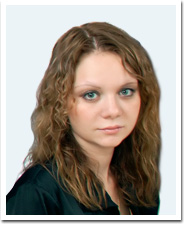 Veronika Mukhamedieva
Here at WCH we provide you with various types of remote assistance services.

We deliver your messages:
Do your patients miss appointments? Or forget the time of their appointments? Being one of the top 10 reasons providers lose money, it is crucial your patients are reminded of their appointments.

By reminding your patients of their upcoming appointments, will not only save you time and money, but will also establish order in your office. By establishing order in your office, you will reduce work load and create a stress free environment. WCH's committed and friendly staff will call your patients to remind them of their appointment, their due co-payments and any other important information.

We take your messages:
After hours Answering Services - Our purpose is to provide your patients or customers with exceptional professional service that they deserve, and make them feel as if they've reached your front desk. When you hand over your calls to WCH, we treat your clients as if they were our own. We assure you that your messages will never be misplaced.

We offer a variety of in-person and virtual back office operations and services. Some of our back office operation services include:
Data Entry - Entering paperwork into a database, system or file.
Scanning - By scanning all documents into computer files, we save you from having to undermine through charts and papers. Accessibility on the computer saves time and requires less effort in finding documents.
Technical support - Our programmers and technical staff are highly experienced in providing you with the utmost knowledge of computer and medical software development.

Let our remote assistant take care of all your calling and back office operations, while you concentrate on the front and middle office responsibilities.

Phones: (718) 934-6714, (718) 934-6728
Fax: (718) 504-6072