Meet WCH
7/19/2017
Meet WCH: Elizaveta Bannova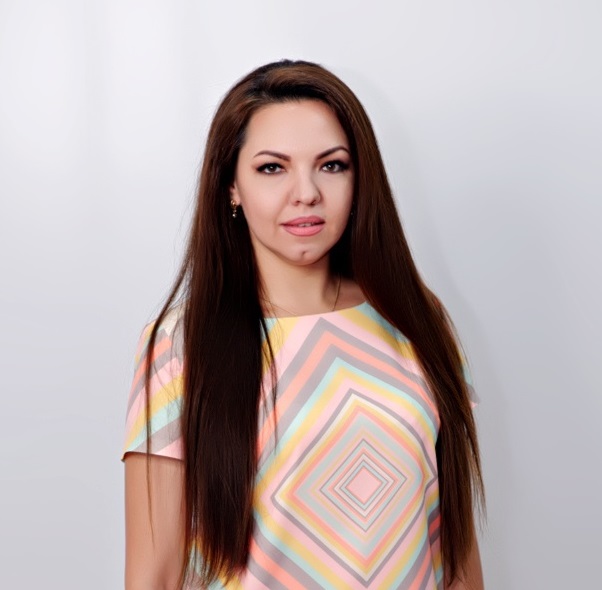 WCH Account Representative, biller and auditor Elizaveta Bannova is now a quintuple threat. This spring, she added certified professional compliance officer (CPCO) and certified professional medical auditor (CPMA) to her long list of credentials. She is already a certified professional coder (CPC), certified family practice coder (CFPC) and certified medical reimbursement specialist (CMRS).
"Each new exam is a challenge," says Elizaveta. "And I enjoy sharing new information with my WCH team and clients while I study. With government and commercial healthcare payers becoming more particular, and healthcare auditors scrutinizing claims more meticulously than ever, it's even more important that a revenue management company such as ours offer experienced, credentialed billers, coders and auditors."
"Nothing is more powerful than experience," emphasizes Elizaveta, who will celebrate her 11-year anniversary with WCH in December. "Earning certifications confirms my working knowledge and qualifies me to provide certified assistance in auditing, coding and compliance, as well as give professional advice to help minimize, prevent and reduce errors in medical documentation, reimbursement and healthcare compliance."
Documentation Matters
Recently, she advised a provider with illegible handwriting, who had received a post payment review from Medicare, to start transcribing all medical records so they would comply with Centers for Medicare & Medicaid Services (CMS) requirements.
"Unreadable handwriting is a common reason for medical record denials," says Elizaveta. "Providers can face up to an 80 percent error rate because of this." After reviewing sample records, she discovered this was the root of his problem and told the provider to transcribe all the requested records before resubmitting them to CMS.
Once the records were transcribed, and Elizaveta confirmed they were accurate and complete, WCH submitted them, along with all the necessary attachments, and tracked post-payment review. The appeal, guided by WCH, was successful with 100 percent of the records approved for payment.
"If the provider had not followed our advice to include transcription, he would have received follow-up requests for recoupment and pre-payment review," says Elizaveta. "I can't stress enough how important it is to maintain proper documentation. Medical records review requests are very costly and time consuming. Many practices can't survive with the additional expense and loss of insurance receivables associated with pre-payment audits."
Commitment to Knowledge
Elizaveta is always studying, researching, reading articles, and learning with her co-workers. She appreciates WCH's commitment to building everyone's knowledge with weekly education programs and daily 15-minute training sessions. She also takes advantage of self-education programs and sometimes listens to educational audios on her way to work.
"I don't want to stay on the same page," says Elizaveta. "I continue to learn and grow so I can expand my areas of expertise and keep WCH on top as the most reliable and experienced billers in the New York area."
Next, she'll be studying for the certified documentation expert outpatient (CDEO) exam, so she can help healthcare professionals improve clinical documentation and meet all medical record requirements. As usual, she'll be utilizing all the WCH-provided study guides, research, online exercises and webinars.
Relaxing with Family
When Elizaveta does take time off, she spends it with her husband, Dimitry, daughters Helen, age 7, and Marine, 18 months, their cat and two dogs. They enjoy traveling, visiting other countries, camping and picnicking.
The busy mom also enjoys reading and cooking. Italian and Japanese foods are her favorites.
Liked the article? Share with friends: